Environmental Impact Assessment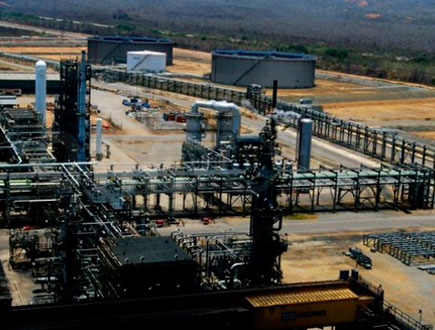 Jose Area, Anzoátegui State, Venezuela
Description
The purpose of this study is to predict and evaluate the impacts of the project "Management and Embarkation of Coke", from the PetroAnzoátegui pier in the Jose Industrial Complex to the southeast of the Isletas de Píritu in relation to the components of the natural, social environment And cultural, as well as propose the corresponding preventive, mitigating and corrective measures, for its incorporation in the development of the same, based on Venezuelan legal regulations.
It was also done to evaluation of the most relevant physical-natural aspects Climate, hydrography, geology, seismicity, geomorphology, oceanographic. The latter encompassed, evaluation of the ocean floor and prevailing oceanographic conditions, air quality, water quality, aquatic ecosystems, waste and effluents, special management areas.
Additionally, demographic aspects and population structure were evaluated, economic activities, conditions of services, alteration of the landscape, road, current use of land, land management, among others.
The General Industrial Complex of the José Antonio Anzoátegui Division (CIJAA), is one of the largest in the world due to its size, industrial variety and services provided, it is located in the state of Anzoátegui and is where the joint ventures that carry out activities in the Orinoco heavy crude belt. These companies produce approximately 15,000 tons of Coke daily. Coke is a by-product used as an energy source; obtained as a result of the crude improvement process through the delayed coking process.
The accumulation of large amounts of coke in the courtyards of the complex has generated multiple inconveniences from the environmental and social point of view, due to the fact that coke is a very fine and toxic dust, which when stored in open spaces is dragged by currents of air and rain.